How's your table doing? Does it need a heart table runner? Here's your solution.
Heart Pattern (see below)
White felt (sold by the yard)
Red and white vintage fabrics (a yard total)
14 1" Buttons
7 3" pieces of 1/2" ribbon
Sewing Machine, needle, and thread
Pinking Shears, scissors, and rotary cutter
Easy Instructions

1. Make heart pattern

.

Fold a piece of 12" x 12" scrapbooking paper in half and draw this:
Cut along line and unfold.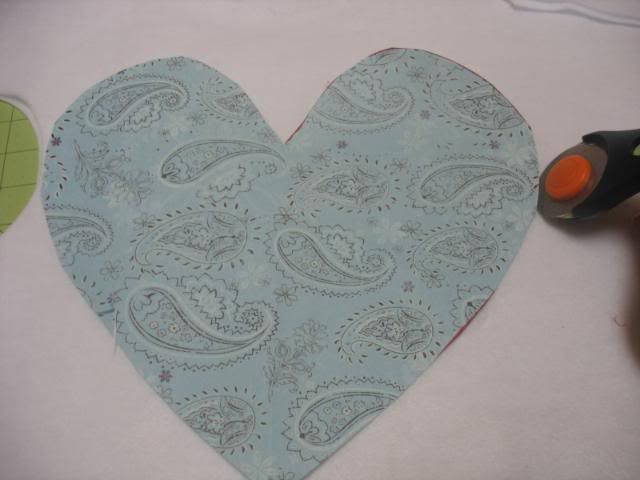 2. Make Fabric Hearts.
Lay pattern on felt and cut out using scissors or rotary cutter. Repeat until you have 6 white hearts cut out. Do the same with the red and white fabric. Time-saving Tip: you may be able to cut through multiple layers of fabric at once.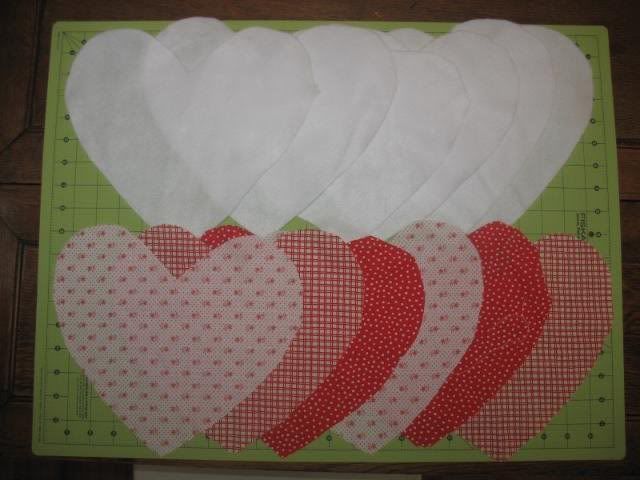 3. Pin. Place a red/white heart on top of a felt heart and pin around the outside with the right side facing up. Place one pin in the middle.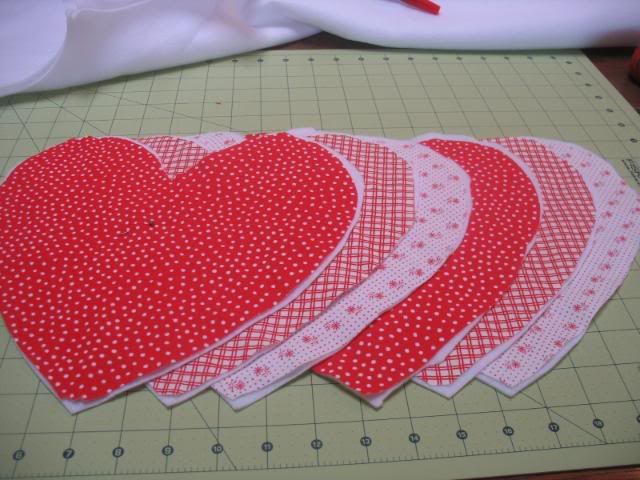 4. Sew. Sew all the way around each heart with a 3/8 inch (or wider) seam. Do this for all 6 hearts.The hearts do not need to perfectly match up because we will trim them. Just use your top piece as a guide.
5. Trim Hearts. Using your pinking sheers, cut all the way around the outside of each heart. The width from the stitching doesn't matter as long as you don't cut the stitches.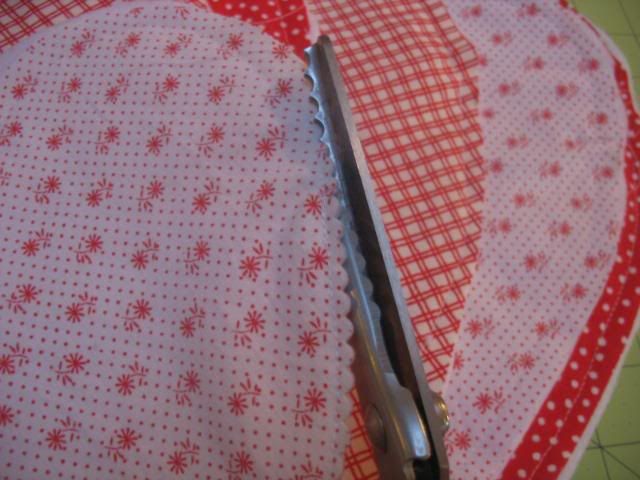 6. Attach hearts. Using a needle and thread (I used red thread) connect the hearts with a ribbon on the back and buttons on the front.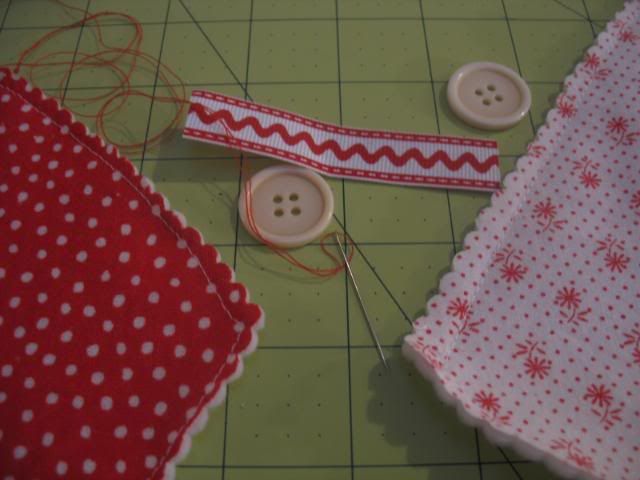 You'll do the pointy ends (of the heart) together and then rounded ends together.
This is how the rounded edges are attached.
Attach all the hearts and you are done. You can make your runner longer or shorter but make an even number of hearts.
Thank you for stopping by the Vintage Sheet Blog today. Do you love Valentine's Day as much as me? I have some other Love Day tutorials in the works plus, a
Valentine's Day Printable.

I'm sharing the love:
Friday
Pin Me
Link Party Palooza
Home Matters
Pretty Pintastic
Creative Collection
Best DIY
Skip the Housework
Inspiration Spotlight
Scraptastic
Show Me
Show and Tell
Freedom Fridays
No Rules
Craft Frenzy
Pin Junkie
Frugal Friday
Saturday
Sunday Features
Think Pink
Found and Foraged
Monday
Motivation Monday
Bewitching Projects
Creative Mondays
Craftastic
MMM Block Party
Frugal Crafty Home
Tuesday
Talented Tuesday
Awesome Things
Too Cute
Vintage Inspiration
Party in your pjs
Retro Repins
Wednesday
Wow Us
Hump Day Happenings
Worthwhile
Wordless Wednesday
Pin Worthy
Wow Me
Your Whims
Thursday
On Display
Inspiration Gallery
Weekend Retreat
Share Your Cup